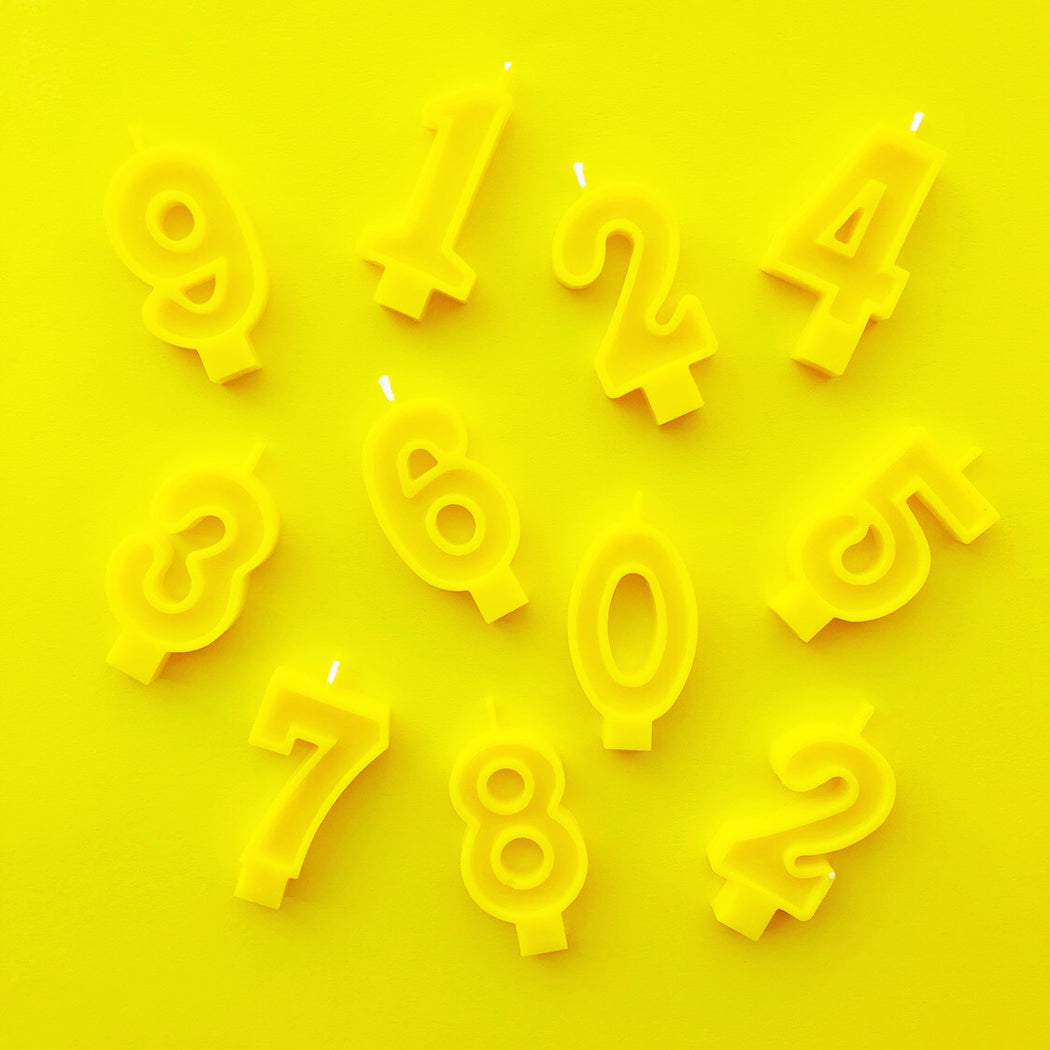 Yellow Numbered Beeswax Candles
Handmade from pure beeswax and non-toxic dyes, these fun little guys are a fresh twist on classic number candles. We love beeswax for a cleaner burn and golden glow, and we're sure you will too.
Sold as a single, each candle comes individually packaged in a clear plastic box and measures approximately 3.25" tall.
If you're celebrating double (or triple!) digits, don't forget to add multiple candles to your basket.