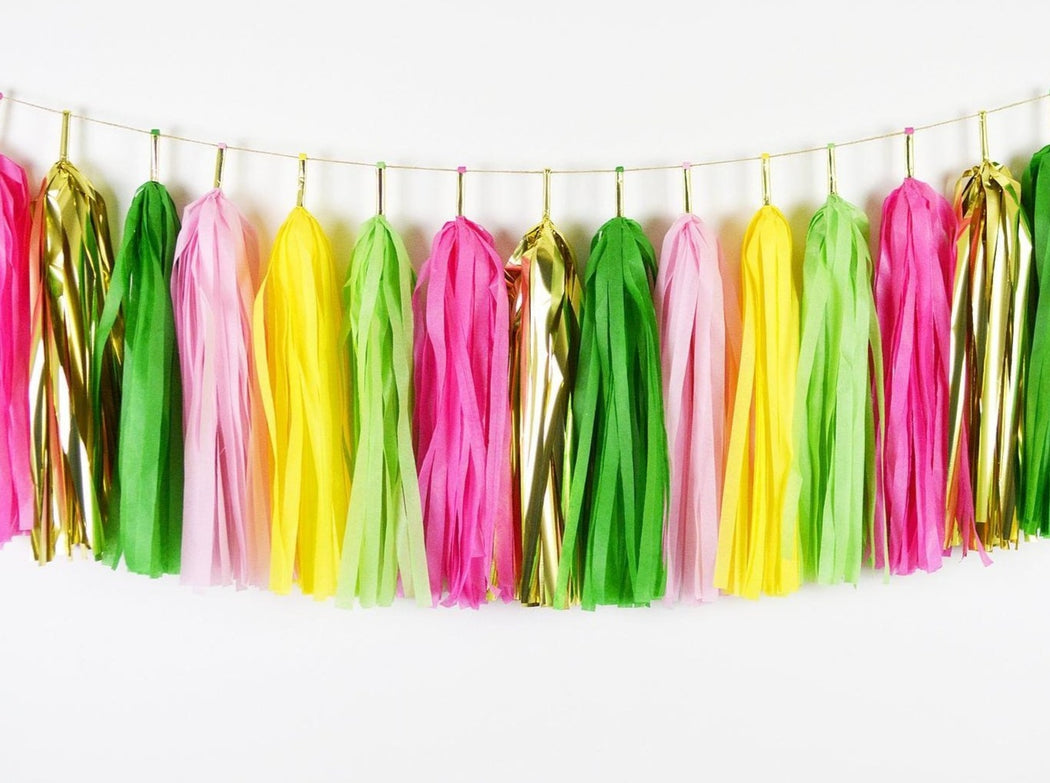 Tropical Flamingo Tassel Garland
With these bold, punchy brights, you'll want to plan a party around this colour scheme. We can see it now—dancing, cocktails and like, a huge bowl of chips.
This product ships fully assembled, measuring 5' end-to-end. Made from premium tissue paper, this garland includes 12 tassels that hang at approximately 14". The colour order of each product may vary.
Handmade in Canada.