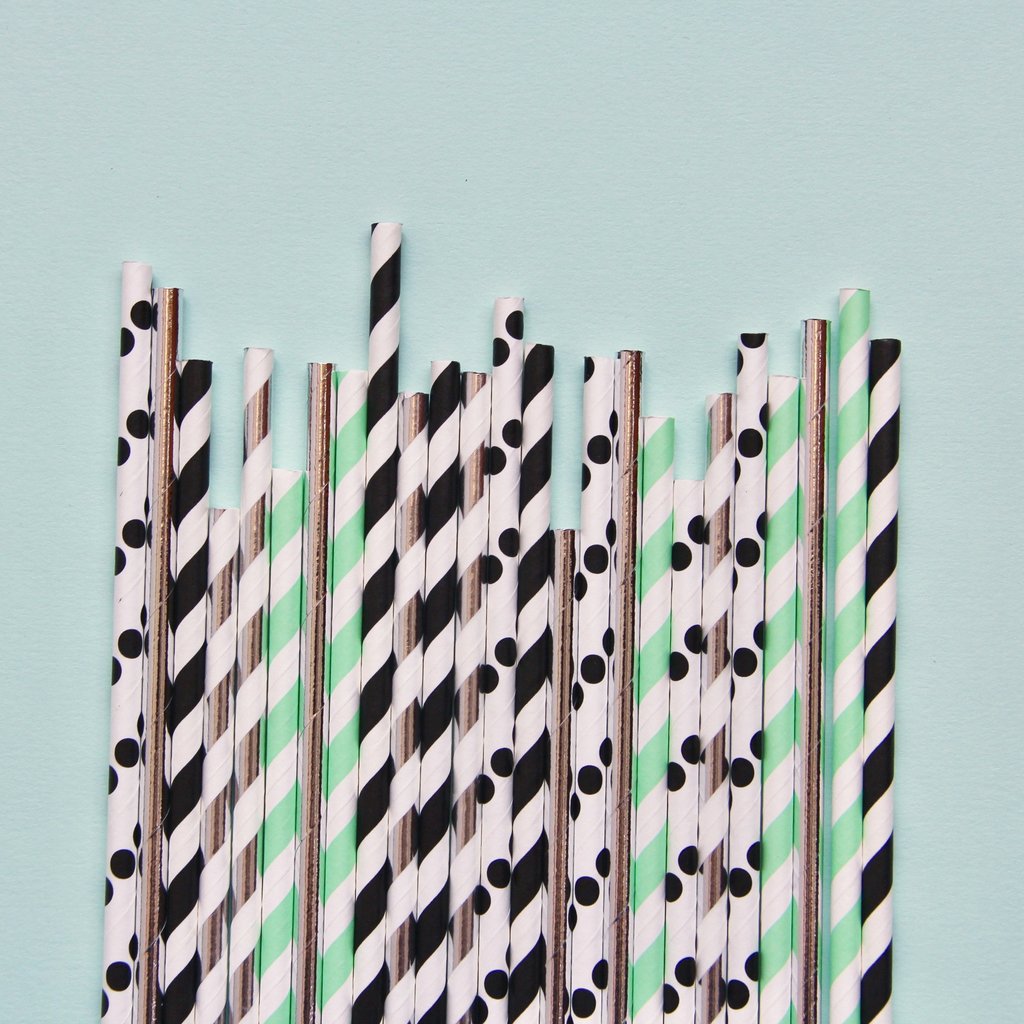 Mint Chocolate Paper Straws
We're getting a little glint and a little mint from this straw pack. With so many options to choose from, you shouldn't have trouble remembering which drink is yours! Each pack contains a mixed selection colours and prints.
This package includes 25 paper straws, each 7.75" in length.