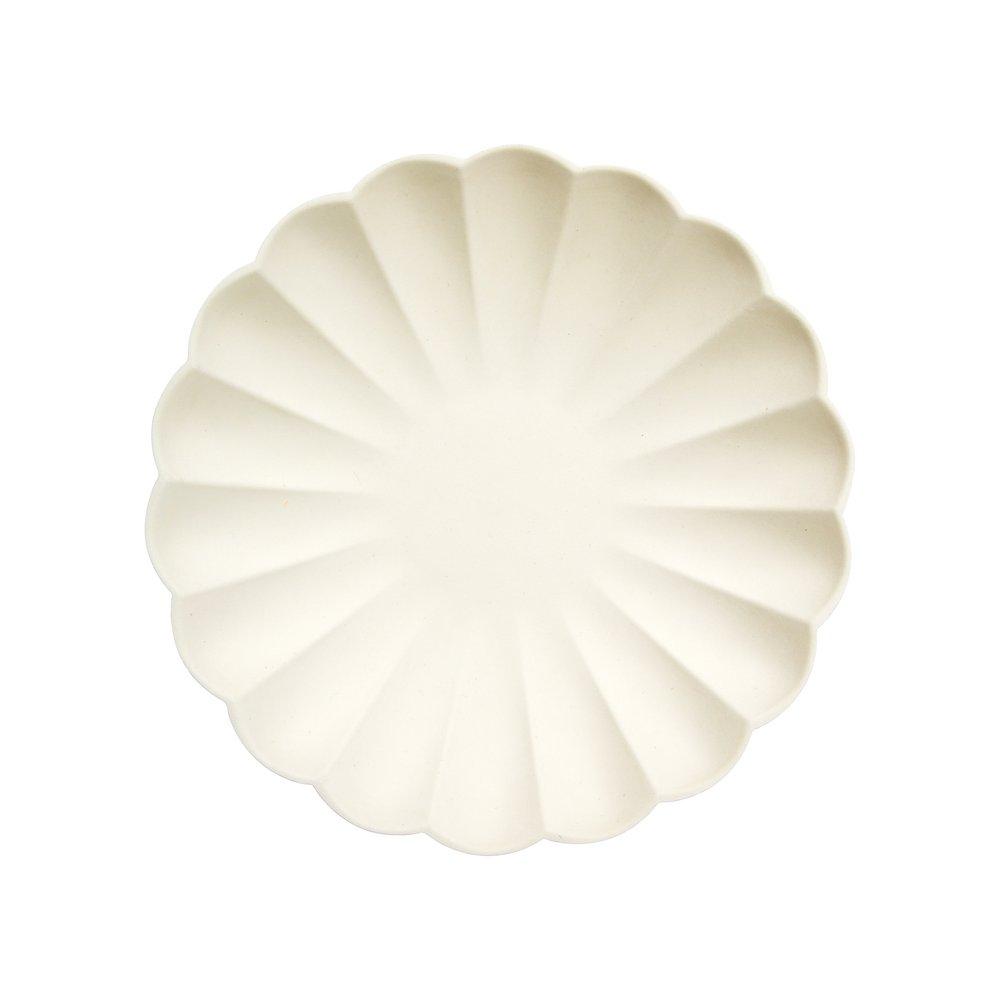 Cream Simply Eco Plates • Small
The ever-popular eco party plates are perfect for serving canapés or dessert. We don't have to tell you how fabulous these are because you can totally see for yourself. These molded plates are dyed with water-based inks, and crafted from wood fiber, bamboo and sugarcane.
This package includes 8 paper plates, each measuring approximately 7.5" across.