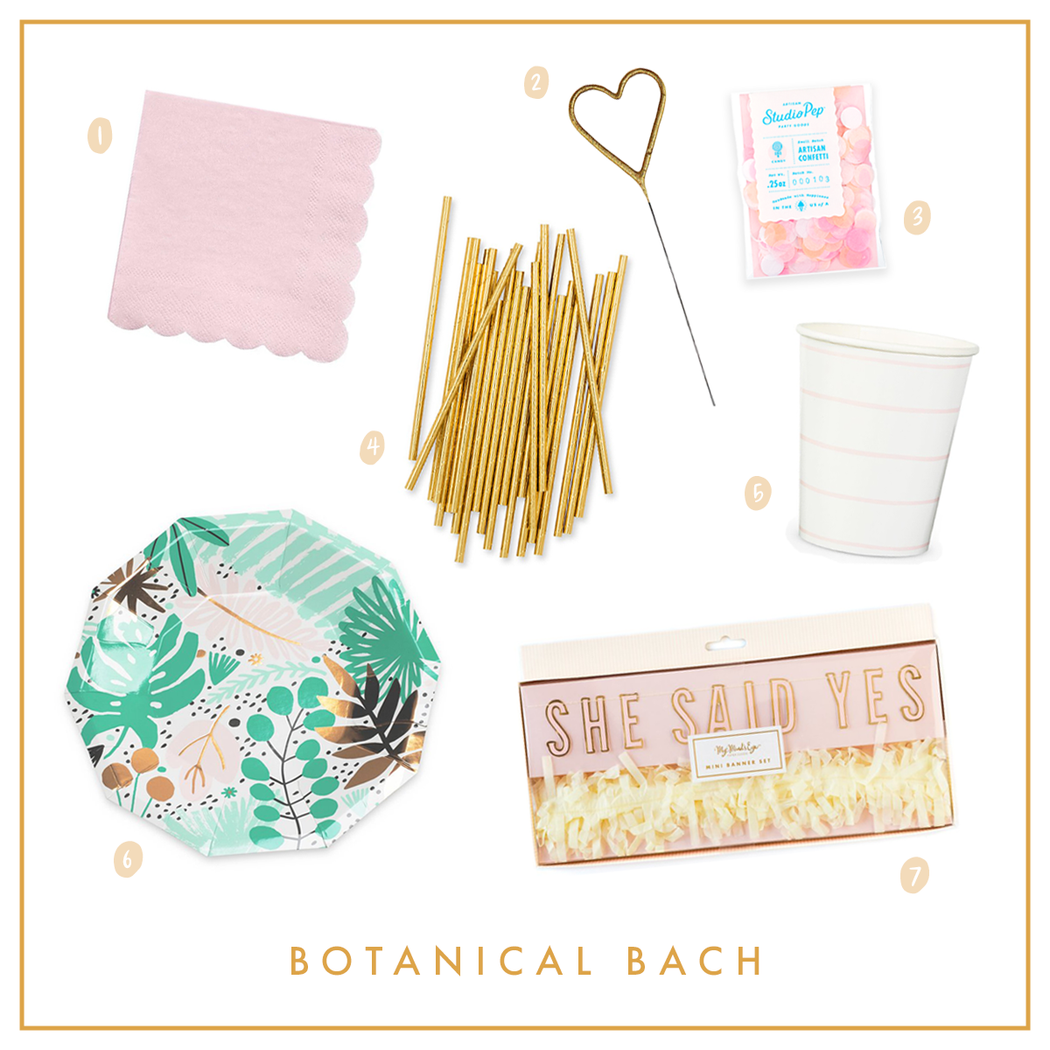 The Littles • Botanical Bach Box for 8
Tropic like it's hot with pops of pink and gold partyware, perfect for the blushing bride to-be. This collection of essentials is perfect for serving canapés or dessert (let's be serious, those are the best courses anyways). Strike these items off your list because this party pack includes:

Scalloped cocktail napkins • 20

Heart sparkler candle

Mini pack of confetti

Foil paper straws • 25

Striped cups • 8

Small tropical plates • 8

"She Said Yes" banner set
Need more than 8 settings? Message us!